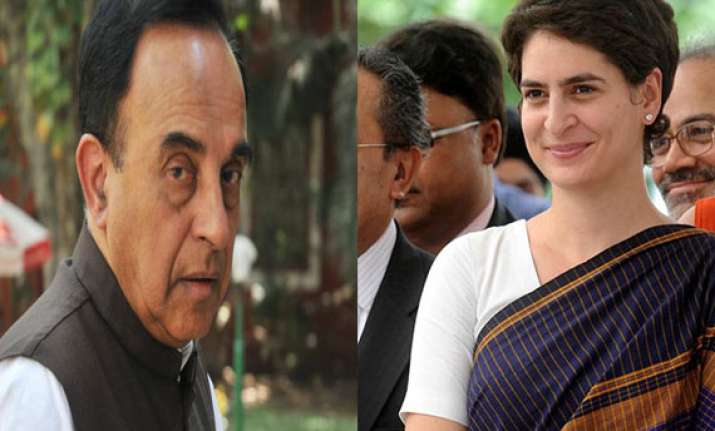 New Delhi: Delhi Congress today accused BJP leader Subramanian Swamy of trying to vitiate the election atmosphere by allegedly making derogatory remarks against Priyanka Gandhi.
Delhi Congress Chief Spokesperson Mukesh Sharma said Congress will hold a protest outside Swamy's residence in Nizamuddin area tomorrow to demand his suspension from BJP.
"He is trying to vitiate the atmosphere by making baseless allegations. We will hold a protest against this tomorrow," Sharma said.