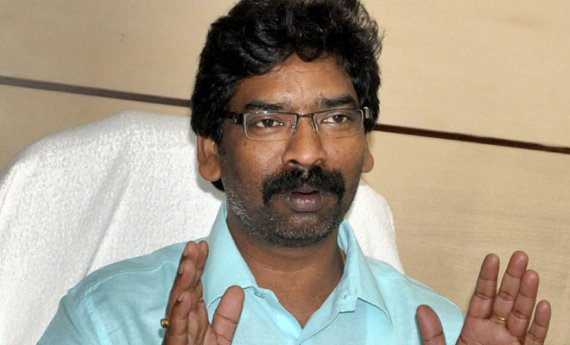 Dumka: Chief Minister Hemant Soren today termed as "unfortunate" Congress' decision to break alliance with JMM and asked BJP not to be in "illusion" of repeating Maharashtra and Haryana-like performances in Jharkhand.
"Despite being in the ruling coalition for 14 months, some ambitious leaders are allowing BJP a 'bypass (route)' in the ensuing assembly elections," Soren said without taking name of Congress, hours after Congress announced break-up of ties with the JMM.
"But JMM will not allow BJP to come to power. We will contest all the 81 seats on our own and form a majority government after the polls," Soren claimed.
Terming as "illusion" the BJP's claim of repeating Maharashtra and Haryana-like performances, Soren alleged that the BJP had "looted" the state and responsible for political instability in its nearly nine years rule.
Blaming Congress for imposing President's rule thrice in the state, he said, "What our government did in the past 14 months no other government has done. We have raised the performance bar and development will be visible within the next five years."
Highlighting his achievement during the short stint in power, Soren said his government took initiatives to address all sections of the society, adding the government had sanctioned road projects worth Rs 5000 crore.
JMM has been heading the coalition with the support of Congress, RJD and other parties/independent MLAs.