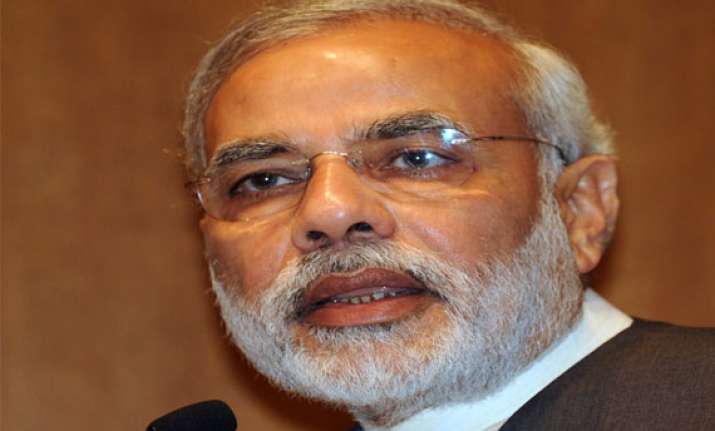 Ahmedabad, Dec 17: Gujarat Congress unit today filed a complaint against Chief Minister Narendra Modi for allegedly violating the model code of conduct by 'campaigning' on the election day at the polling station where he cast his vote.
"After coming out from the polling booth, the Chief Minister addressed the crowd outside and by showing the 'V' sign he appealed the voters to make victorious the BJP candidate," alleged advocate and Congress unit's legal cell member Vijay Kanara, who filed the complaint with the EC authorities.
At about 9.45 AM when Modi exercised his franchise by casting vote at Nishan High School in Ranip area in the city, scores of supporters and party workers were present there.
Congress has also alleged that Modi had come there with a big convoy and scores of party workers and also addressed them after he came out of the polling booth.
"He is not a candidate from the area where he cast his ballot and appealing for victory of BJP candidate is a clear violation of model code of conduct and EC should immediately take action against him," said Kanara.
In Ranip, Modi expressed confidence of winning the Assembly elections and forming the next BJP government.
"I thank all the voters. In this election, people of Gujarat will make a hat-trick by giving a third term to us.
The people of the state will once again vote BJP to power...the sentiments of people here is giving you a clear indication of that," Modi told reporters there.