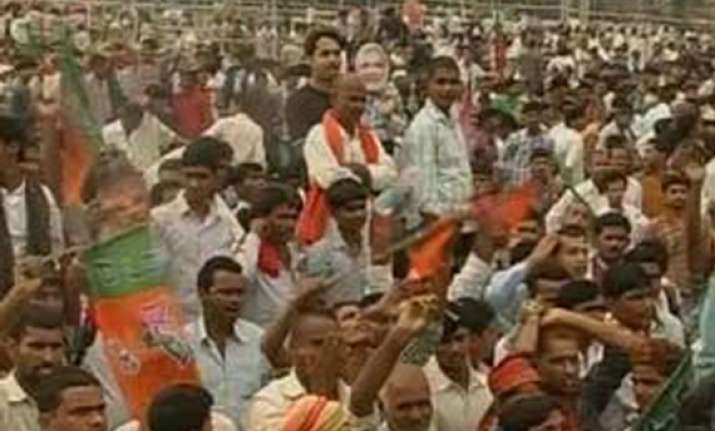 Gaya: Commotion broke out today at the venue of a rally here in Bihar shortly before BJP Prime Ministerial candidate Narendra Modi was to address it prompting Police to resort to a mild lathicharge.
The police action to restore order came after the crowd at the rally in Gandhi Maidan who had gathered for several hours became restive during which the wooden barricades were also broken.
A section of the crowd also barged into the media enclosure.
The people at the rally ran helter skelter and flung chappals as policemen wielded lathis to control the crowd.
Police reinforcements were also rushed in.