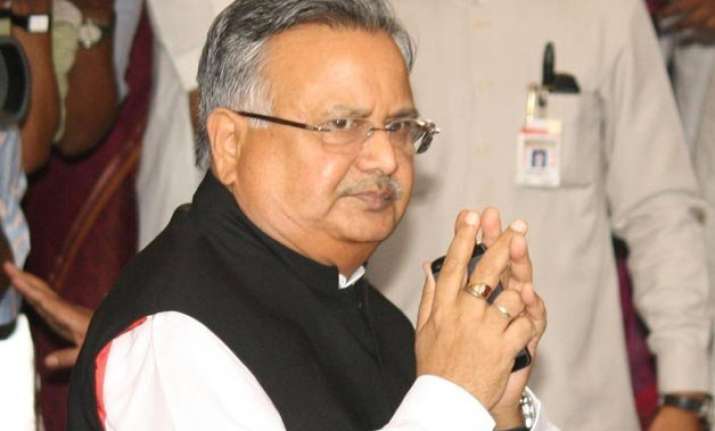 Raipur: Chhattisgarh Chief Minister Raman Singh strongly condemned the Maoist attack in Dantewada district in which five security personnel were killed today.
Maoists blew up an anti-landmine vehicle in Dantewada district today, killing five policemen and injuring eight others.
"The security personnel have laid down their lives to free Bastar from violence and Maoist terror. Their sacrifice will not go in vain," the Chief Minister said.  
"Maoists are frustrated due to increasing pressure of security forces in the region and fear that they will lose ground. This cowardly act is the outcome of their frustration," he said.
Singh conveyed his condolences to families of those killed and prayed for the speedy recovery of the injured.
Meanwhile, the Congress alleged that the ruling BJP has failed to check a series of Maoist attacks in the state.
"Once again, the attack has proved the state's intelligence failure. Collapsed intelligence network in the state has led to several Maoist incidents in which large number of our security personnel have been killed. The ruling BJP has failed to check increasing Maoist incidents," Chhattisgarh Congress chief Bhupesh Baghel said.
To express solidarity with the bereaved families and pay tribute to the dead, Congress plans to organise a candle march across the state tomorrow, he said.