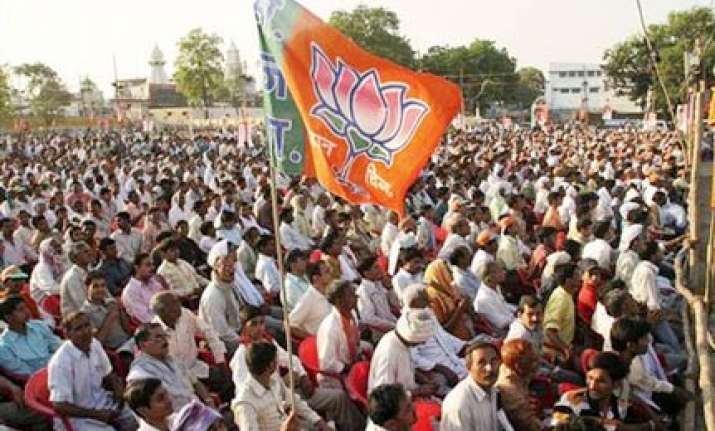 Patna, Oct 19: Campaigning for 47 of the 243 assembly constituencies in Bihar that go to the polls on October 21 ended today.
Prominent among the 635 contestants are senior JD-U ministers, Vijendra Prasad Yadav, Narendra Narain Yadav, Renu Kumari, Congress nominee Ranjeet Ranjan, wife of incarcerated former MP Rajesh Ranjan alias Pappu Yadav, state Congress chief Choudhary Mehboob Ali Kaiser and Congress candidate Lovely Anand.
Congress and BSP are contesting all the 47 seats, ruling JD-U 26 and ally BJP 21. RJD is contesting in 31 seats, ally LJP in 16, while CPI-M has put up candidates at seven seats, CPI 11, CPI-ML (Liberation) 17 and NCP 33 seats.
Around 1.06 crore voters are eligible to exercise their franchise at 10,454 polling centres.
Multi-cornered contests are lined up in all 47 assembly segments of Saharsa, Madhepura, Madhubani, Supaul, Purnia, Araria, Katihar and Kishanganj districts.
Heavyweights who hit the campaign trial were Prime Minister Manmohan Singh, Congress president Sonia Gandhi and General Secretary Rahul Gandhi, besides union ministers, including Salman Khurshid and Mukul Wasnik.
NDA campaigners included JD-U national president Sharad Yadav, his BJP counterpart Nitin Gadkari and senior party leader Arun Jaitley.
Among others who campaigned were CPI-M General Secretary Prakash Karat, its leader D Raja and CPI-ML general secretary Dipankar Bhattacharya, besides BSP supremo Mayawati.
The major issues included post-Kosi flood management, rehabilitation of the displaced and a pending railway project in Madhepura.
Election officials said polling would be held from 7 am to 5 pm in all constituencies barring Maoist-hit ones where the elections would end at 3 pm.
JD-U with 13 sitting MLAs in the Kosi region is riding high on its development plank and votes of EBCs who form a big chunk of the votebank in entire eastern Bihar. In the October 2005 polls, JD-U had got the initial lead from the Kosi region and Seemanchal.
On the other hand, RJD chief Lalu Prasad and LJP president Ram Vilas Paswan are hoping to gain in Kosi and Seemancal regions banking on their Yadav, Paswan and minority votebanks.
During campaigning the prime minister and Sonia lambasted Nitish Kumar for trying to take credit for central schemes, besides questioning his secular credentials.
Sonia attacked Nitish for presenting a secular image of his government while having an alliance with the BJP which was 'dead opposed to secularism'. PTI