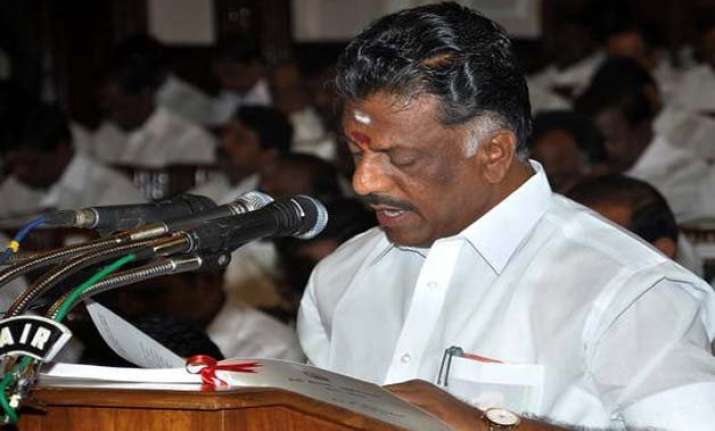 Chennai: The Budget session of the Tamil Nadu Assembly will start here tomorrow.
Chief Minister O Panneerselvam, who also holds the Finance portfolio, will present the budget which comes a year ahead of the scheduled elections to the Tamil Nadu Assembly.
The session is likely to be a stormy one with the opposition parties likely to raise a number of issues, including the state's financial position, besides the vexed Cauvery dispute with Karnataka.
The State government and political parties have opposed Karnataka's decision to construct check dams across river Cauvery at Mekedatu, saying it was violative of the final order of the Cauvery Water Disputes Tribunal in 2007. They are insisting that the Centre constitute the Cauvery Management Board.