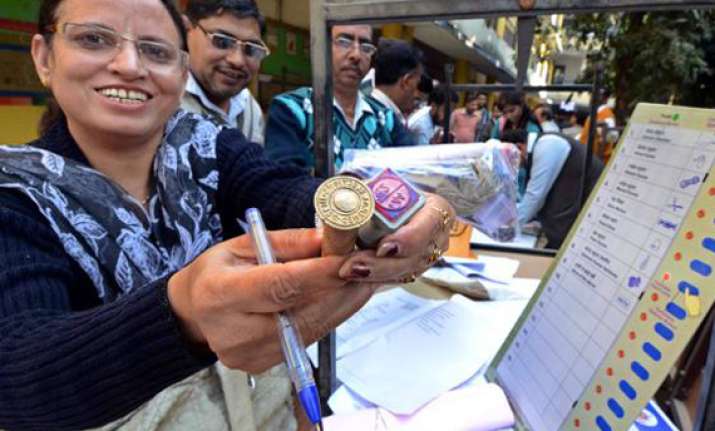 New Delhi: Brisk voting took place Thursday across Delhi's seven Lok Sabha constituencies, all of which were won by the Congress in 2009.
Queues were witnessed from the time polling stations opened at 7 a.m., and officials reported a steady turnover of voters.
There was visible enthusiasm especially among middle-aged voters and senior citizens.
Voting enthusiasm was not restricted to middle class and working class areas but was also seen in affluent localities as well.