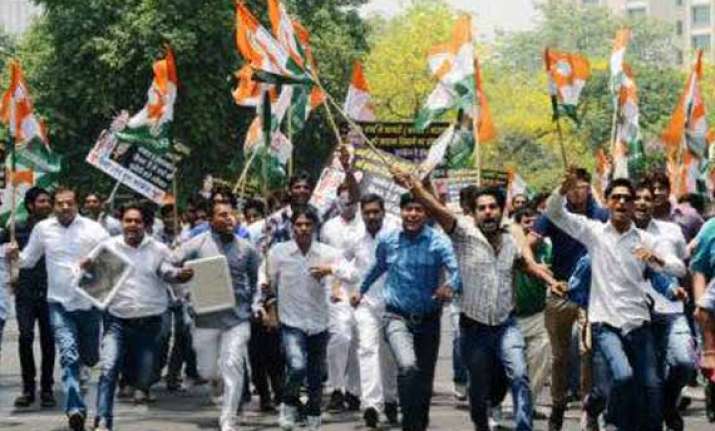 Varanasi:  Aam Aadmi Party today accused BJP of disrupting the poll campaign of its top leaders including Arvind Kejriwal and demanded the Election Commission to take action against the party.
"The Aam Aadmi Party strongly condemns the attempts by BJP workers to disrupt the movement of its leaders, including national convenor Arvind Kejriwal, at Varanasi on Thursday night," the party said in a statement.
AAP leaders were gheraoed by a huge group of protesters here last night. Police had to use mild force to disperse the crowd before whisking away Kejriwal.
Even today, protesters gathered at various places visited by Kejriwal and other AAP leaders and shouted slogans. Meanwhile, BJP has distanced itself from last night's incident saying that the protesters must be locals who might be opposed to Kejriwal.
AAP, however, continued to insist that the protesters were BJP workers and said that this was not for the first time  that the saffron party has tried to create hurdles in Kejriwal's campaign.