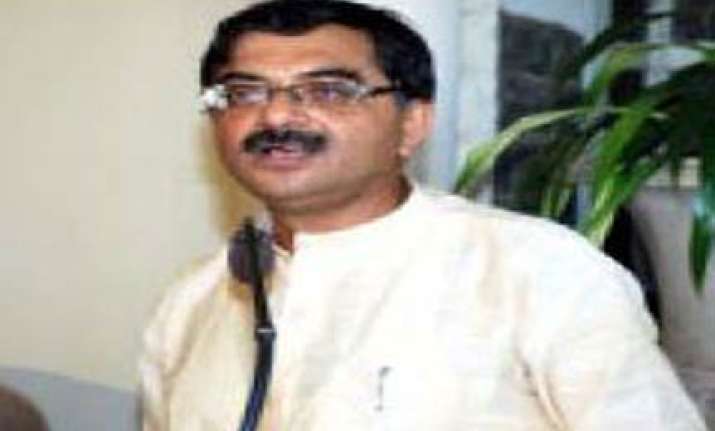 New Delhi, Nov 13 :  BJP today asked Congress to put a stop to attacks on RSS offices by its workers to protest K S Sudershan's remarks against Sonia Gandhi and warned that failure to do so would lead to nation-wide agitations on corruption in 2-G Spectrum, CWG and Adarsh Housing Society.
"We are giving a stern warning to Congress that if it continues with its violence and anarchy inspite of all clarifications by BJP and the RSS, which remained calm even after Congress leaders equated RSS with SIMI, we will launch a nation-wide agitation to expose Congress on 2-G Spectrum, Adarsh scam and CWG issues," BJP spokesperson Tarun Vijay told PTI.
Vijay said this violence showed the Congress was trying to "repeat 1984 (anti-Sikh riots)".
"Congress spokesperson Janardhan Dwivedi's statement and resultant attacks on RSS offices country-wide are a clear indication that to wriggle out from corruption and other scams, Congress will resort to creating violence and an atmosphere of social disharmony," he said.
Congress workers had reportedly attacked and vandalised RSS offices in Delhi, Akola, Allahabad, Jaipur and in a few other cities in protest against former RSS chief's derogatory remarks.
RSS had expressed regret at Sudershan's statement while the BJP said its views on the issue were the same as that of the RSS. But this did not placate the Congress.
"Congress actions will be befittingly replied to by the people as we replied post-1975 (Emergency) and post-1984. Neither we are weak nor defensive.
"We are committed to expose Sonia Gandhi's most corrupt regime post-independence that has insulted the country by tagging terror to Hindu organisations and compromising India's integrity in Kashmir," Vijay said.
He insisted that BJP would not give up its fight against corruption and compromises with India's security. PTI