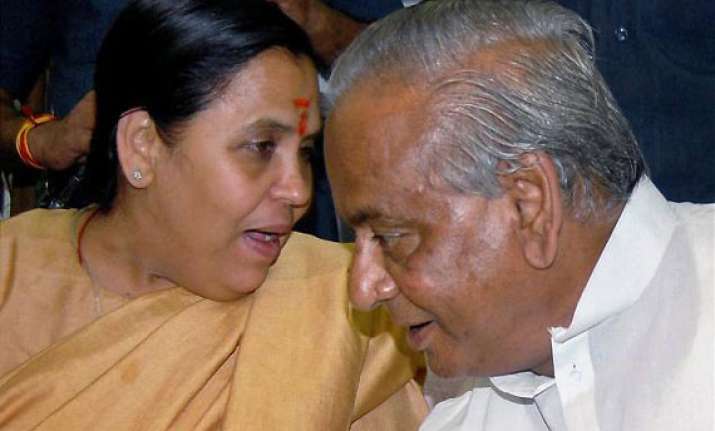 Lucknow, Dec 1:  The formal announcement on the re-induction of former Uttar Pradesh Chief Minister Kalyan Singh in BJP would be made in mid December, party leader Rajnath Singh today said.
"There were some engagements otherwise it would have happened, but you consider that it will happen between December 10 to December 15," the former party national president said.
"Consider him to be in...his entry will strengthen the party..he is a leader of mass base," Singh added.  He said that "in the wake of serious challenges being faced by the state and the country there is a need for all nationalist forces to get united."
When asked about differences within the party, Rajnath said BJP is a big political party so it could happen that some person may say something which was not according to the party.  
Regarding former Karnataka Chief Minister Y S Yeddyurappa anouncing to launch a new party, Rajnath said, "It may make a little impact, but BJP being a national party has internal forces to make up the loss."
On being asked about national president
Nitin Gadkari
getting a second term he said, "why not".  Regarding former CM N D Tiwari's statement that Uttar Pradesh chief minister Akhilesh Yadav handles the state while Mulayam Singh Yadav handles the country, Rajnath said, "they are not able to handle the state, country is far off."