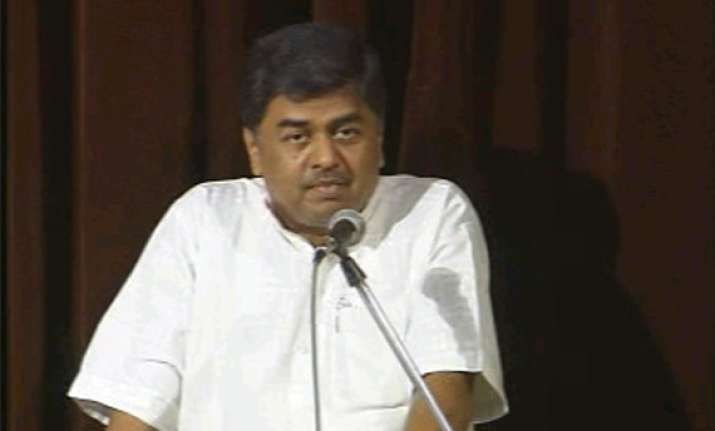 New Delhi, June 27: Congress today asked BJP to rename itself as Bhrasht (Corrupt) Janta Party after the Opposition party attacked the government over the Adarsh scam and the resignation of Union Minister Virbhadra Singh.  
"BJP has lost all moral rights to speak on corruption and that is why they have outsourced it to the civil society. The opposition party should look within.
"With the kind of corruption cases happening in BJP-ruled states, it should change its nomenclature from Bhartiya Janta Party to Bhrasht Janta Party," AICC general secretary in-charge for Madhya Pradesh and Chhattisgarh, B K Hariprasad told reporters here.
Earlier, BJP spokesperson Jagat Prakash Nadda had hit out at Congress over the Adarsh scam.
"Two Union ministers are levelling charges and counter-charges against each other (in the Adarsh scam). While Sushil Kumar Shinde is saying Vilasrao Deshmukh has done all this and is responsible, the latter is levelling charges against officials and also the then Chief Minister (Ashok Chavan)," he said.
Nadda also referred to the graft case against former Union Minister Virbhadra Singh, saying he had to resign under public pressure after charges were framed against him.