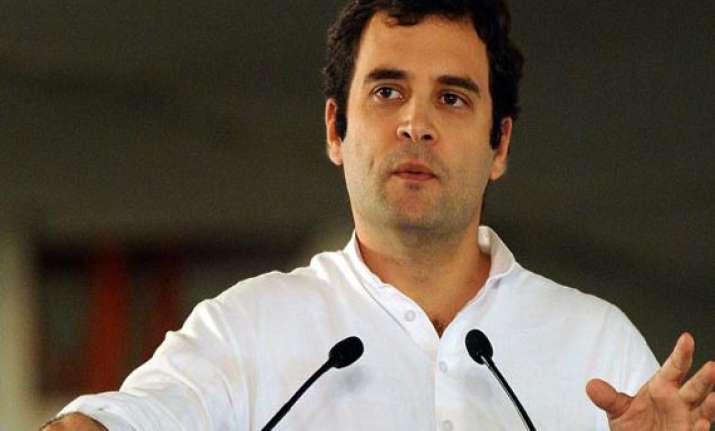 Hapoli (Arunachal): Rahul Gandhi today alleged that BJP's "divisive" policy was responsible for spoiling the country's secular fabric and incidents of hate crime, while stressing that Congress' ideology was to unite the people irrespective of caste, creed and religion.  
"The opposition wants to divide the people on political and religious lines, but we want to surge ahead for peace, progress and prosperity of people irrespective of their reigion," he said starting his party's poll campaign for the April 9 Lok Sabha and Assembly elections in the state.  
Days after he attacked BJP PM candidate Narendra Modi over the 2002 riots issue, Gandhi said that the religion-based ideology of the saffron party "has spoilt the secular nature of the country resulting in the racial discrimination of the people from the Northeast by the people of mainland India" and referred to the January 29 murder of Arunachalee student Nido Taniya in New Delhi.
Rahul said that Taniya had been killed because of ill feelings nursed against people of the Northeast by the people of mainland India.