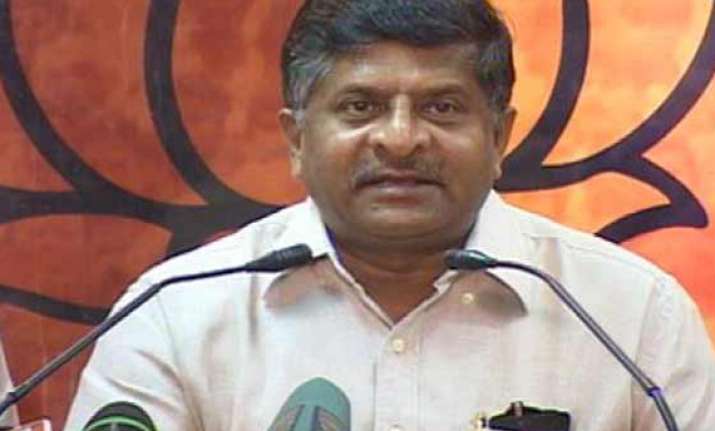 New Delhi, Dec 16: BJP national spokesperson Ravi Shankar Prasad on Saturday ruled out the possibility of Bihar Chief Minister Nitish Kumar becoming NDA's Prime Ministerial candidate for the 2014 Lok Sabha elections.
"There is no doubt that NDA's Prime Ministerial nominee will come from the BJP, which is its major constituent," Prasad told reporters.
Prasad said the question of whether Narendra Modi would be the PM candidate would be discussed at an "appropriate time".
The Gujarat Chief Minister has been endorsed by several top central BJP leaders including Sushma Swaraj for the PM post.
He said that the mood of the people in the country was right now in favour of NDA as they were fed up with UPA.
Taking a jibe on Congress President Sonia and AICC General Secretary Rahul Gandhi, the BJP spokesperson said when they visit Gujarat, they both talk about the problems there.
"But the two never talk about the problems created by the UPA government," he said.