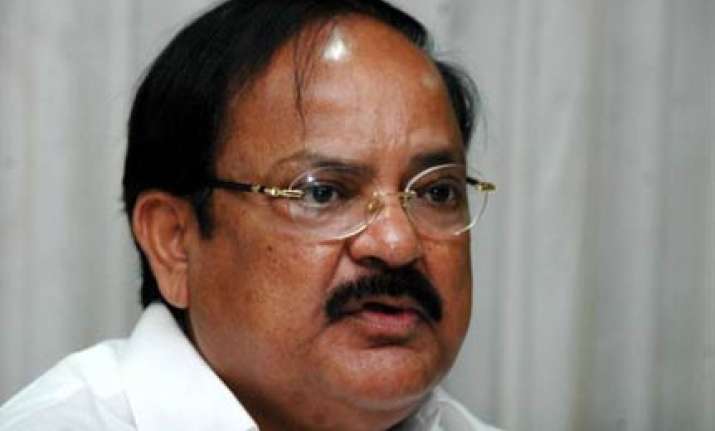 BJP on Wednesday rubbished charges that it had entered a deal with Congress to provide support to the Civil Nuclear Bill in return for a "clean chit" by CBI to Gujarat Chief Minister Narendra Modi in the Sohrabuddin case.
"They have every right to talk about the deal because they are masters in striking deals. They saved the government in the Parliament. Who strikes the deal, this is known to everyone. We have nothing to do with Congress. We are giving issue-based support to the government," BJP leader M Venkaiah Naidu told reporters here.
He was responding to charges by Left parties, RJD and SP that the Congress had struck a deal with BJP to pass the Bill in the ongoing parliament session. BJP's support is crucial for Government in the Rajya Sabha where it does not have a majority.
Pointing out that BJP was giving an issue-based support to the Bill, he said, "whatever concessions we had sought were accepted by the government. When our demands were met, there was no point in opposing the Bill. Cornering government and seeking personal favours is not our style of working."
Meanwhile, Congress MP Rajiv Shukla also said that "no deal" was done for the clearance of the bill.
"All these political speculations are rubbish. There are several bills which are supported by the Opposition. Mulayam Singh and other parties also support some of them. This does not mean that a deal is struck with them," he added. PTI