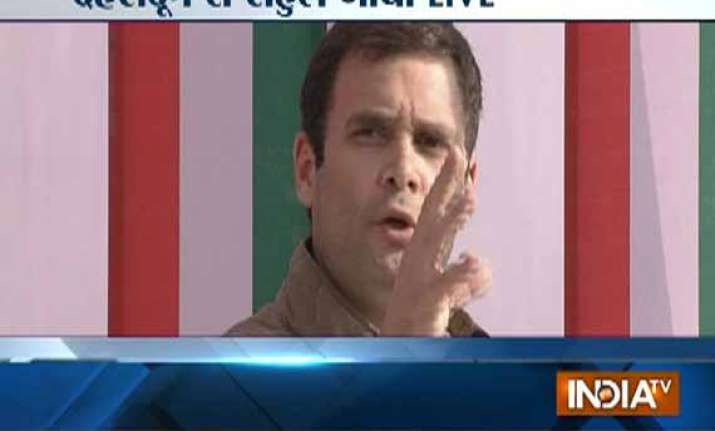 Dehradun:  Rahul Gandhi today accused BJP of practicing "politics of blood" by pitting one religion against another and one caste against another to come to power at any cost, escalating the Congress attack against the opposition party.
The Congress Vice President also said that UPA government was trying to bring anti-graft ordinances after the opposition "blocked" the passage of these bills in Parliament.
"It(BJP) practices politics of blood. Thery don't see anything but power... power at any cost. They can pit communities and castes against each other, they won't hesitate in spilling blood if they find it necessary to usurp power. " Rahul said at a rally at the Parade Ground here.
On the contrary, Rahul said Congress believed in mitigating the pain of people even if it may fall "short" of expectations at times and that it alone has the farsighted vision that can set the country firmly on the path of development.
In a frontal attack on the BJP's prime ministerial candidate Narendra Modi, he said the Gujarat Chief Minister was speaking about corruption even though he never appointed a Lokayukta in his state and did so only after a judicial order.