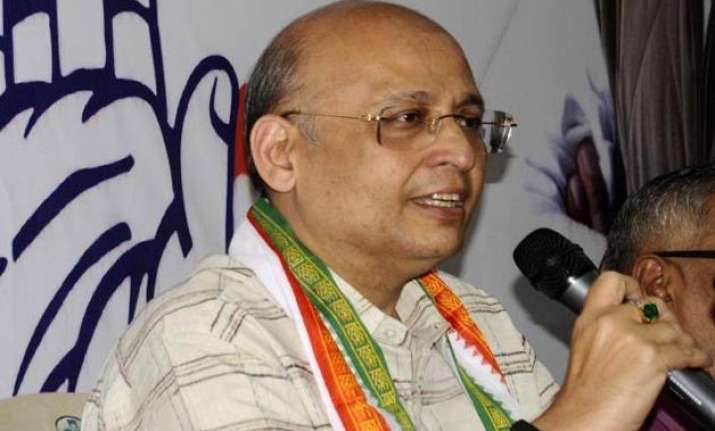 New Delhi: Hitting back, Congress today alleged that the Narendra Modi government was playing politics of vendetta against Rahul Gandhi over a mega food park project in his Lok Sabha constituency Amethi in Uttar Pradesh.
Party spokesman Abhishek Singhvi dismissed as "complete lie" government's claim that Rahul Gandhi was "playing politics of deception"
"I am astonished. It is a complete lie", party spokesman Abhsihek Singhvi told reporters adding that neither Union Ministers Harsimrat Kaur nor Smriti Irani could give a single reason for the cancellation of the project.
Noting that such projects face teething troubles while getting permissions from concerned authorities, he wondered how it became unimplementable just after NDA came to power.
He said that the promoters of the project were in talks with the U P government over the sub-lease of the land for the project.
Gandhi had yesterday attacked the government in the Lok Sabha over the food park, accusing Prime Minister Narendra Modi of practicing politics of revenge and not "politics of change" which he had promised.
The issue of Gandhi's allegation was today raised by BJP member Kirit Somaiah who said he had given a notice for privilege motion against the Congress Vice President for allegedly misleading the House on the food park issue.