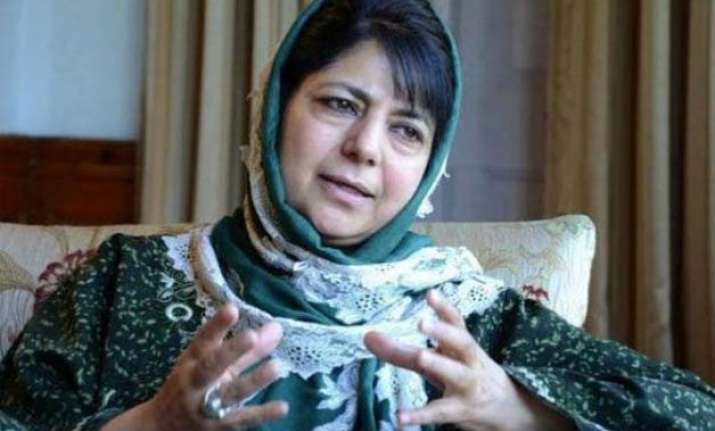 New Delhi: Hit by differences, Jammu and Kashmir's ruling alliance partners BJP and PDP would soon announce a coordination committee to ensure better coordination in the government and that the government there works in consonance with the common minimum programme.
According to sources, the two parties will have three members each on the panel which would meet periodically and decide on important matters for the government in the state to work as per CMP agreed on between the two parties.
Sources said that PDP president Mehbooba Mufti and BJP's Jammu and Kashmir unit president Jugal Kishore Sharma will be part of the committee, besides two other members from each side.
The sources add that the committee will be finalised in the next two-three days but may be announced once the current session of Jammu and Kashmir Assembly is over by the end of the month.
The coordination committee at the state level will see that there is smooth functioning in the government and this will ascertain the process of consultation and communication in running the government, a senior party leader said.
CMP was announced in Srinagar after a 25-member council of ministers led by Mufti Mohammed Sayeed was sworn in on March 1.
BJP leaders have expressed the hope that there will be no further controversies in Jammu and Kashmir and the government there will work as per CMP.
There have been some controversies, especially on Chief Minister Mufti Mohammed Sayeed's post-oath taking remarks crediting Pakistan, Hurriyat and militants for having contributed to the smooth conduct of elections in the state and on the release of separatist leader Masarat Alam.
Some MLAs of PDP demanded that the NDA government return the mortal remains of Parliament attack convict Afzal Guru, another potential point of tension in the coalition.