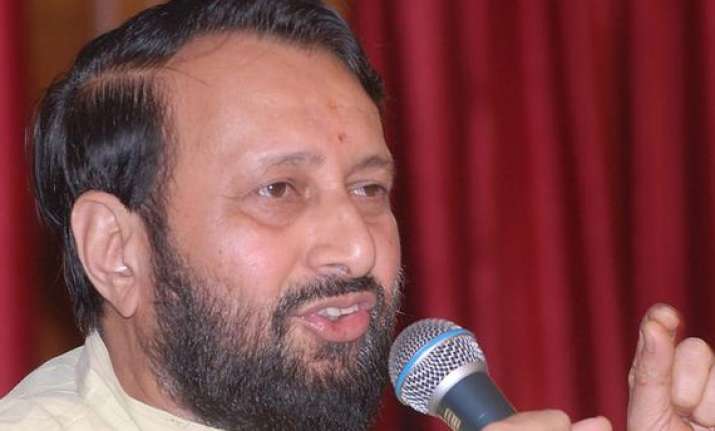 New Delhi, Jun 1:
After L K Advani, dissenting voices within the BJP continue to ring unabated with its mouthpiece today expressing dismay over the reported leadership tussle and sharp divisions in some of the state units.
Seeking to downplay the issue, BJP spokesperson Prakash Javadekar said it was not fair to "create a story out of nothing".
In an editorial in its latest edition, Kamal Sandesh referred to the recent developments in BJP-ruled Karnataka and Gujarat as also Rajasthan where it is the main opposition.
"Some of the happenings in BJP ruled Karnataka and Gujarat along with BJP Rajasthan have deeply hurt the sentiments of the common people. The BJP karyakartas (workers) and its staunch supporters also felt the pain," it said.
While there has been infighting in Karnataka with B S Yeddyurappa raising the banner of revolt off and on and demanding that he be reinstated as chief minister, in Gujarat Chief minister Narendra Modi's bete noire Keshubhai Patel and others like Suresh Mehta have questioned his style of functioning.
There was dissension in Rajasthan too when former chief minister Vasundhara Raje and her supporters objected to local BJP leader Gulabchand Kataria's plans of taking out a yatra. Kataria reportedly had the backing of Gadkari and the RSS but had to give up his plans.
"If pupils make a mistake in a class, it is understandable- but here even masters and principals are ready to leave the track. The party is the track on which the train of organisation runs," the editorial said. It reminded leaders should not forget that the organisation put them in the top position.
Advani had yesterday made a veiled attack on Gadkari and called for "introspection" within the party over its current state.