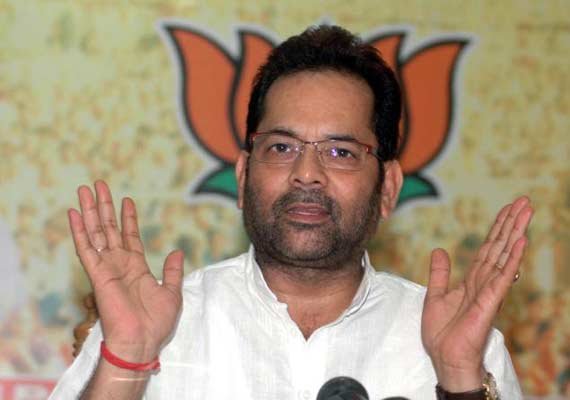 Kolkata: Hitting out at West Bengal Chief Minister Mamata Banerjee for "patronising corruption", BJP Vice President Muktar Abbas Naqvi Monday said the Saradha scam would prove to be the Waterloo for Trinamool Congress in days to come.
"We had immense respect for Mamata Banerjee and her fight against injustices committed during the Left rule in Bengal. But the fact is in just three years of her rule she has transformed herself from the 'daughter of revolution' to 'queen of corruption'," Naqvi told a press conference here.
"Saradha scam, will prove to be the Waterloo for TMC in days to come," he observed.
Naqvi's caustic prognosis came a day after BJP president Amit Shah alleged that Banerjee's associates and stooges were involved in the Saradha scam, which has affected over 17 lakh investors, and asked her to quit office if she can't act against the wrong-doers.
Commenting on the allegation by TMC that the Saradha scam was being politicised, Naqvi said, "CBI is investigating the scam as per Supreme Court orders. The CBI probe is never politicised and it will never be politicised in future too."
Asked if the BJP would demand Banerjee's resignation, like the Congress, till the CBI gives her a clean chit in the scam, Naqvi said, "Congress should not talk much about it because they themselves are neck deep in corruption. But yes crime is crime, whether you are involved in corruption or you are patronising it."
Naqvi also alleged that "TMC has now become a party of anti-socials where criminals from the Left parties have joined on deputation after the change of guard.''
"In TMC the motivated old-timers have become sidelined by the criminals who have come on deputation from te Left," Naqvi alleged.
Asked about the submission of suspended TMC MP Kunal Ghosh before a city court last week that he should be questioned along with Saradha Group CMD Sudipta Sen and Mamata Banerjee, Naqvi said, "The Saradha scam has dented the image of Banerjee."