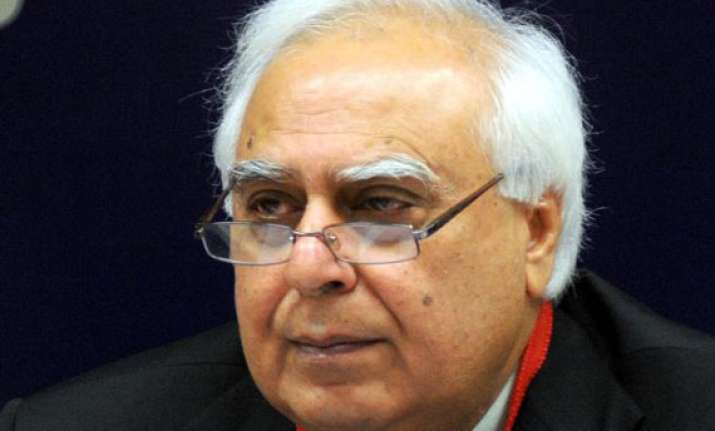 New Delhi: As the BJP moved the EC against Rahul Gandhi over his remarks linking RSS to Mahatma Gandhi's killing, Union Minister Kapil Sibal today hit out at the opposition party saying their reaction is a result of the "fear of discovery".
"They also don't want anyone to remind the country that the RSS was banned for anti-national activities and that Nathuram Godse was an RSS man steeped in the ideology of intolerance and right-wing fascism.
"So when Rahul Gandhi rightly points this out, they react -- more out of the fear of discovery, than out of defending the truth," he said.
The Law Minister said the "undeniable truth" is that Godse wasn't just a member of the RSS, he was an intellectual leader of the group. He said the late Morarji Desai has mentioned this point in his book.