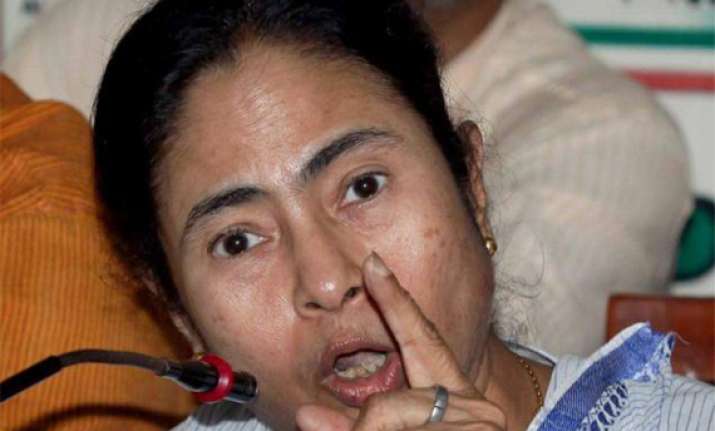 Kolkata: Trinamool Congress chief Mamata Banerjee Wednesday accused the Congress and the BJP of appeasing some religious communities ahead of the Lok Sabha polls, and claimed that her party would play an important role in the formation of the central government.
Addressing a party workers' meeting in Itahar in North Dinajpur district, Banerjee said the Congress, Bharatiya Janata Party (BJP) and the Communist Party of India-Marxist (CPI-M) have formed a syndicate, and voting for one of them meant voting for the other two.
"We don't appease any religious communities during elections. As soon as elections approach, Congress sings paeans for Muslims and BJP appeases the Hindus," she said.
"We work for all - be it Hindus, Muslims, general category or backward classes - not just during elections," the West Bengal chief minister said.
Banerjee alleged that the Congress and the BJP have come to an "understanding" and divided Andhra Pradesh, and said she would rather face death than let them divide Bengal.