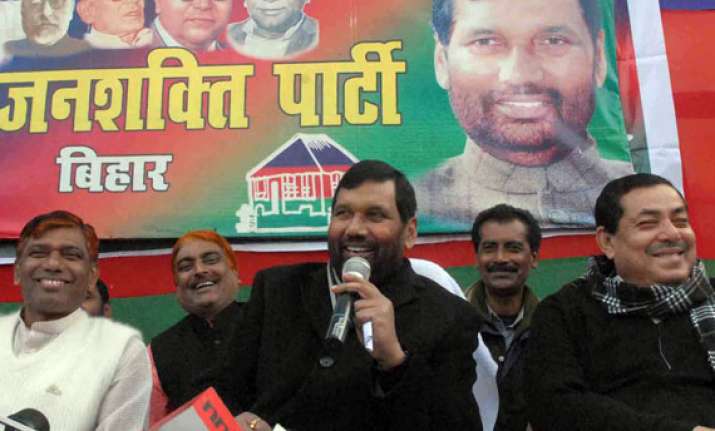 New Delhi: With Lok Jan Shakti Party chief Ram Vilas Paswan maintaining an ominous silence, BJP and LJP leaders have almost finalized the seven Lok Sabha seats to be left to the latter in Bihar.
Sources said, Ram Vilas Paswan will be fielded from Hajipur, his son Chirag Paswan from Jamui, brother Ramchandra Paswan from Samastipur, Rama Singh from Vaishali and the wife of Suraj Bhan Singh from Munger, leaving two more seats to LJP.
The LJP parliamentary board wil meet today to discuss this proposal.