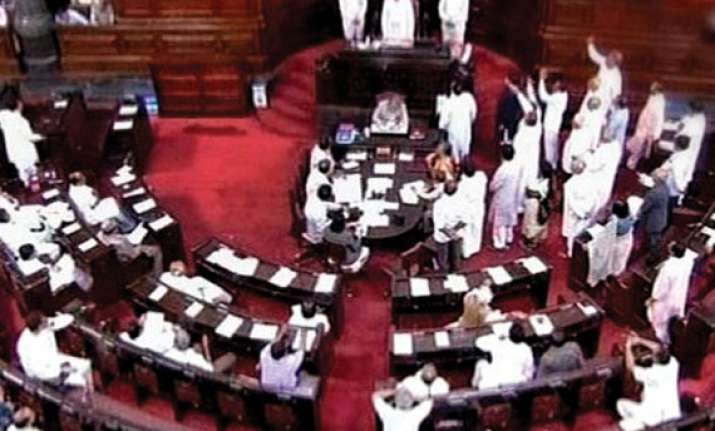 New Delhi: Moving to negate two Supreme Court verdicts, the government  on Monday  introduced in Rajya Sabha a bill to allow people in jail to contest polls and convicted MPs and MLAs to retain their membership till pendency of appeal while being barred from voting and drawing salary.
The Representation of the People (Amendment and Validation) Bill, 2013, introduced by Law Minister Kapil Sibal, provides for two changes in the Act of 1951 which were approved by the Union Cabinet last week.
The amendments to the RPA, if passed by Parliament, shall come into effect from July 10, 2013, the day the Supreme Court gave the two judgements providing for immediate disqualification of convicted lawmakers and barring those in jail from contesting.
"The government has examined the said order of the Supreme Court and has filed a petition for review of the said order in consultation with the Attorney General of India," said the statement of objects and reasons for introducing the amendment to the Representation of the People Act, 1951.
"Further, the government is of the view that without waiting for the outcome of the said review petition, there is a need for suitably addressing the situation arising out of the said order of the Supreme Court. Therefore, it is proposed to amend the said Act," Sibal said.
As per one amendment, an MP, MLA or MLC cannot be disqualified after conviction if he or she files an appeal within 90 days from the date of conviction and such conviction is stayed.