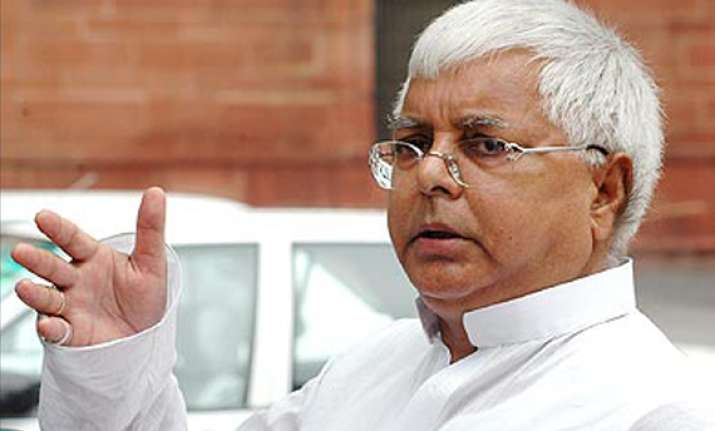 Patna, Jul 18: Opposition RJD hit out at Bihar government for accusing it of hatching a 'conspiracy' in the midday meal tragedy that claimed the lives of 23 children, alleging that by politicising the issue the JD(U) government was trying to divert the people's attention from the incident.
"You are the government and it is the duty of your child development project officer to do quality check of food served in midday meal scheme ... Instead of performing the task sincerely you are blaming RJD," party chief Lalu Prasad told reporters rejecting Education Minister P K Shahi's charge that the opposition was trying to destablise the Nitish Kumar government.
"There are so many people linked with the party (RJD) at different levels. Has RJD stopped you from inquiring against anybody? Are we running the government in the state"? he countered reacting to Shahi's accusations against RJD regarding Arjun Rai, husband of the school principal Meena Devi and his counsin Dhruv Rai, who is reportedly close to a prominent leader of the party.
Shahi's accusations are 'cheap politics', Prasad said and questioned how he reached the conclusion that there was a conspiracy even before the government probe report was submitted.
Prasad's confidante and MP Ramkripal Yadav said Shahi's accusation was a result of his humiliating defeat in the hands of RJD in Maharajganj Lok Sabha by-poll.
Yadav, who is RJD's secretary general, rubbishing the conspiracy charge, said "how can we become cheerleader of a non-performing JD(U) government?"
He accused the Nitish Kumar government of poor implementation of the midday meal scheme and of giving the contract for supplying materials required under it to kin of ruling JD(U) leaders.
Despite Standing Committee of Parliament pointing that implementation of midday meal scheme was the "worst" in Bihar, the state government did not pay any attention to improve the delivery system, he added.