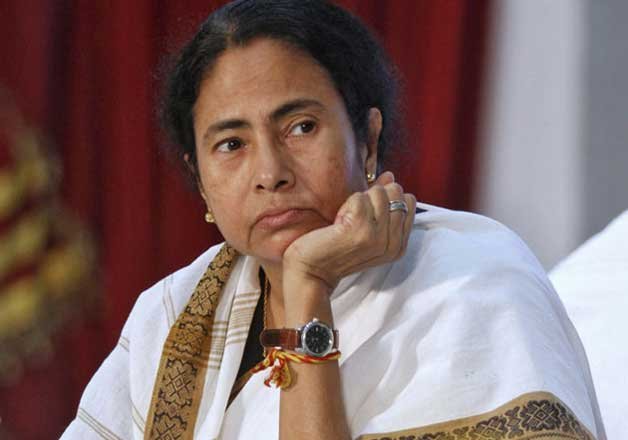 Kolkata: Countering the allegation that her government had not done enough for Muslims despite promises, West Bengal Chief Minister Mamata Banerjee today said that the state government was committed to the holistic development of the minorities.
A few days ago estranged Trinamool leader Mukul Roy and an Imam of a famous mosque in the city had made critical observations about implementation of promises made by her government to uplift the lot of Muslims in the state, triggering Mamata's reaction today.
"Our government is fully committed to holistic development of our brothers and sisters belonging to minority communities and ensuring their well-being," Banerjee said in a Facebook post without referring to anyone.
Outlining the measures taken by her government for the welfare of Muslims, she said the state budget for Minorities and Madrasah Education Deparment has been significantly raised from Rs 472 crore in 2010-11 to Rs 2,383 crore in 2015-16, almost four and half times increase.
"Bengal is also No.1 in the country in utilization of funds under MSDP (Multi Sectoral Development Programme in Minority Concentration Districts (MCDs) for creation of long-term assets in education, health, housing etc", she said.
"Term loan and micro credit amounting to more than Rs.600 crore have so far been provided to nearly 3 lakh 50 thousand minority community persons, which is also a record", she said.
"Since May, 2011, we have sanctioned nearly Rs.1456 crore scholarships to around 82 lakh minority students for their higher studies", the chief minister said.
"We have brought 94.5 per cent of the Muslim communities of the state under OBC and made provision for reservation in jobs and higher education without disturbing seats for general and other candidates.", she said.
Roy had recently obliquely accused the Mamata Banerjee government of shedding "crocodile tears" for the minority community. He did not name Mamata Banerjee or her government but the comments made it clear who his target was.
He met the Pirzaada of Furfura Sharif, a mazar in Hooghly district, last Saturday night. Peerzada Toha Siddique is known to be a staunch critic of Mamata on the government's "failure" to fulfil the promises to the minorities.
Conveying a strong message to Roy, a former close aide of Mamata Banerjee, the party had on Tuesday said it was keeping a close watch on him as he was picking up issues one after another to embarrass the party and the government.
On March 9 speaking at a programme here, the Imam of Nakhoda Mosque in the city Mohammad Shafique Qasmi had alleged that there was little truth in the claims of the Chief Minister that over 90 per cent of the works for minorities has been completed.
Muslims comprise 28 per cent of the electorate of the state.
The shifting of minority votes from the Left Front in favour of Trinamool Congress is one of the reasons for the electoral reverses suffered by Left parties in 2009 Lok Sabha elections in West Bengal as well as in state Assembly polls in 2011 and subsequent several local elections which saw Trinamool Congress scoring a landslide victory.