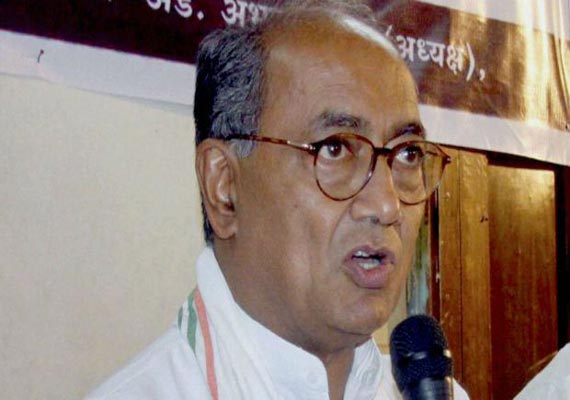 Indore, Jul 26; Congress leader Digvijay Singh, who had sparked a political storm by claiming that Batla encounter was fake, on Thursday said that he still stood by his statement and refused to apologise for it.
On a day a Delhi court convicted the lone Indian Mujahideen militant facing trial in the 2008 case, Singh claimed that had his demand for a judicial inquiry been met, "many things may have come to light".
The Congress General Secretary told reporters said that he still stood by his statement and claimed that he had made it on the basis of the information given to him at that time.
Singh said he had asked for a judicial inquiry into the whole thing but it was denied and "now since the court had given its judgement, it was for the aggrieved party either to accept or go against it in appeal".
About BJP's demand for an apology from him, he said, "I never apologise to anyone. I will never apologise to the BJP in this life time."
The man convicted, Shahzad, is said to be one of the occupants of the flat in Jamia Nagar where the encounter took place on September 19, 2008 between officers of the Special Cell of Delhi Police and the alleged IM terrorists said to be involved in the September 13, 2008 serial blasts at Karol Bagh, Connaught Place, Greater Kailash and India Gate left 26 dead and 133 injured.
Inspector M C Sharma was killed in the encounter. Other accused named in the charge sheet are Mohd Saif, Mohd Atif Ameen alias Bashir and Mohd Sajid. While Saif had surrendered, the other two had been shot dead in the encounter.
The shootout had sparked a controversy with Singh claiming that it was fake, but his party had swiftly distanced itself from his remarks.
The Samjwadi Party too had demanded a judicial probe but the then Home Minister P Chidambaram asserted that the encounter was genuine and there was no scope to reopen the matter.