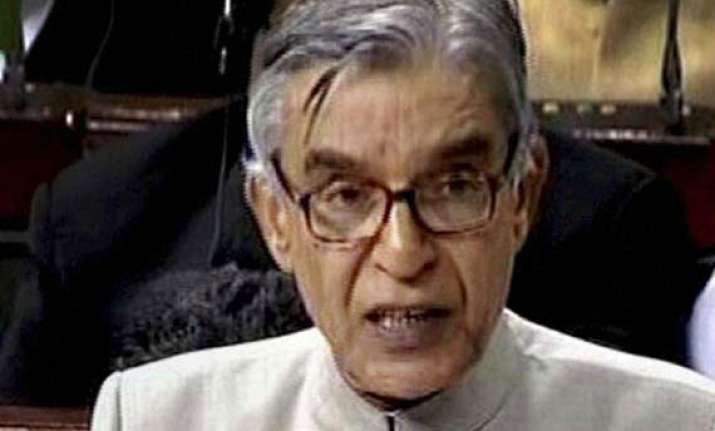 New Delhi, Feb 26: Railway Minister Pawan Kumar Bansal Tuesday said he was "surprised" at Trinamool Congress's accusations of West Bengal being ignored in his budget as he had made adequate provisions for the state.
"They couldn't accept the fact that anybody other than (from the) Trinamool was presenting the budget," Bansal said at a press conference here.
"I admit 98 percent is not going to West Bengal in this budget," he quipped.
Trinamool MPs raised a vociferous protest in the Lok Sabha trooping towards the speaker's podium as soon as Bansal began announcing new trains and projects.
Claiming that the minister had totally ignored West Bengal in the railways budget for this year, they shouted slogans like "Vapas lo (take back the budget)".
West Bengal got five new express trains, a short train from Sealdah to Berhampore court and extensions to two passenger trains.
Bansal also said in his speech that the construction of metro system in Kolkata from Dum Dum to Noapara is scheduled to be completed by March 2013.
"We do not refer to the ongoing projects in the budget speech," he quipped when asked by reporters about the status of projects announced by former railway minister Mamta Banerjee.
The ruckus in the Lok Sabha by Trinamool and other parties including Shiv Sena, Samajwadi Party and the Left parties forced Bansal to skip reading a few pages of his speech.