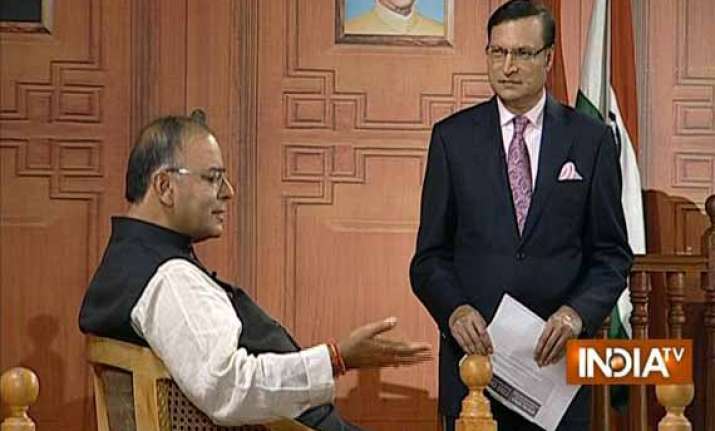 RS: And now the BJP is saying that there is a Modi wave and we'll win even this election.
AJ:
The signal that we are getting clearly shows that there is a big acceptance of Modi's name and BJP.
RS:
But you talked about same kind of signals when BJP had given the slogan of 'India Shining'.
AJ:
every election writes its own story. 16 May is not very far off. You'll ask me same question that day and I'll have to face them.
RS:
Forget about me, your own party leader Murali Manohar Joshi says there is no 'Modi wave', it's only 'BJP wave'.
AJ:
See, we have explained it again and again. Now look at these terms – Modi led BJP, Vajpayee led BJP, Rajiv Gandhi led Congress. Now we can't find any difference between Rajiv Gandhi and Congress. Whoever is the top leader of the campaign gets the credit or discredit.  
RS:
And here in Amritsar, somebody told me that Advani ji is like the fufa ji  (uncle) in a Baraat (wedding party) who has been asked to sit in a bus instead of car.
AJ:
Advani ji is one of those persons who made the party. And we definitely respect his words. We have given him that respect. We gave him the choice of deciding whether he wants to go to Lok Sabha or Rajya Sabha. If he wants to go to Lok Sabha then which seat he wants to contest. What did the Congress do? Who was Fufa ji? It was Sitaram Kesari.  One day he went to the CWC meeting. He was physically evicted of the room and was told that they had changed the president. Just see the difference.