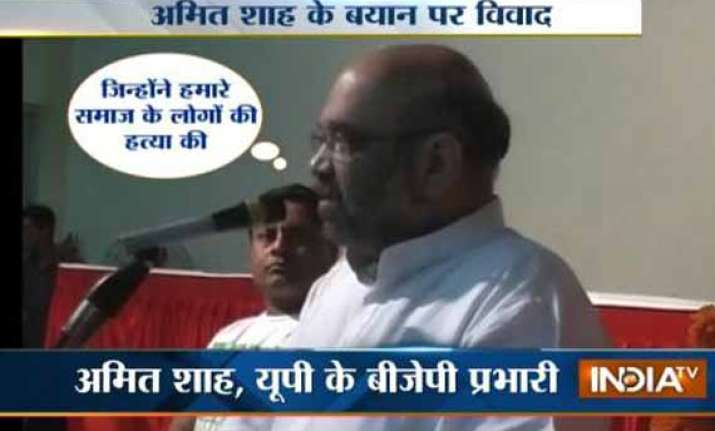 Bijnor: Raising the communal temperature in riot-affected western UP going to polls on Monday, Narendra Modi's close aide Amit Shah spoke of the current elections as being an opportunity to take "revenge for the insult" during the violence in Muzaffarnagar last year.
"In Uttar Pradesh, especially western UP, it is an election for honour. It is an election to take revenge for the insult. It is an election to teach a lesson to those who have committed injustice," he told a meeting of community leaders two days ago.
The controversial BJP leader's speech came under attack from political parties which accused him of vitiating the atmosphere in the region, which witnessed one of the worst communal riots, between Jats and Muslims, in September last year.
The Congress approached the Election Commission seeking action against Shah for "creating animosity between communities".
With Shah was BJP legislator Suresh Rana, an accused in the Muzaffarnagar riots cases. Yesterday, Shah met leaders of Gujjars, Rajputs and Dalits as part of his campaign to rally these communities behind the BJP.