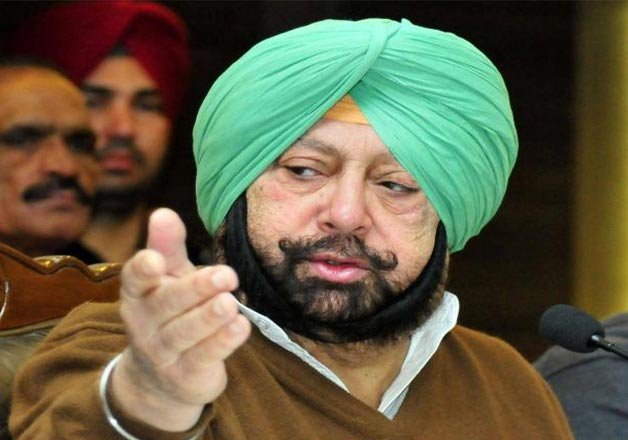 Chandigarh:  Amarinder Singh on Friday slammed Deputy Chief minister Sukhbir Singh Badal's claims that the state had only 16,620 drug addicts, saying that SAD-BJP government had admitted a much higher figure in the High Court, only about seven months ago.
He asked the Deputy CM to refer to his own government's affidavit submitted to the Punjab and Haryana High Court on July 13, 2015 on behalf of the Chief Secretary whereby it had admitted to having identified more than three lakh drug abusers.
The former Chief Minister said that in response to a PIL in the High Court, the affidavit was filed on behalf of the Punjab Chief Secretary Sarvesh Kaushal.
"This is just about 7 months ago and now the Deputy CM says there are just 16,620 drug addicts in Punjab which is an outright lie,"he remarked.
Amarinder said although he did not agree with the figure in the affidavit as the number of addicts was "much more as an entire generation has been destroyed by drugs." 
He claimed, the government had even provided wrong information about the treatment by saying 13,000 addicts were being treated in OPD as the drug addicts have to be admitted indoor.
"This is the characteristic attitude of the Badals to deny the very existence of a problem," he remarked.
Meanwhile, Aam Aadmi Party (AAP) Sangrur MP, Bhagwant Mann also lambasted Sukhbir for allegedly distorting the recent study of All India Institute of Medical Sciences (AIIMS) to "subvert the widespread menace of drugs in the state." 
Mann said instead of tackling the peril of extensive drug abuse in Punjab especially among the youth, Sukhbir juggled with the figures of the AIIMS study released in the month of January which clearly found that opioids and other synthetic derivatives worth Rs 7,500 crore were being consumed in the state every year.
"And of the drug consumption the share of heroin was pegged at massive Rs 6,500 crore, AIIMS had pointed in the study," said Mann.
Mann was referring to the claim made by Sukhbir yesterday in Jalandhar that only 16,000 people of Punjab which constitutes just 0.06 per cent were hooked on to the drugs and the problem was more severe in Mumbai and Delhi.
Terming Sukhbir a "compulsive liar", Mann said either Sukhbir himself was ignorant of the massive drug problem or hoodwinking the people of Punjab.
The deputy CM should not forget his "alliance partner BJP's brand ambassador, Baba Ramdev, who had said in the month of May last year that 80 per cent of youths in Punjab have fallen prey to the drug menace." 
Mann said the AIIMS study had also pointed that 2.3 lakh people in Punjab were opioid dependent and more than 8.6 lakhs were estimated to be opioid and users of synthetic drugs.