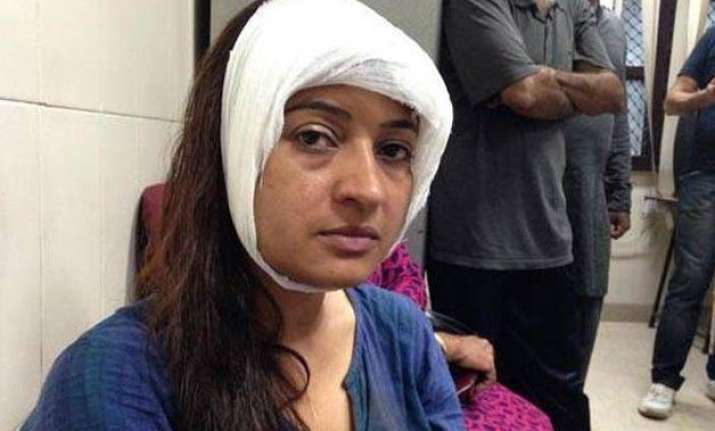 New Delhi: In a new twist in Alka Lamba attack case, a CCTV footage recovered from a sweet shop in Kashmiri Gate on Sunday showed the AAP MLA vandalising it along with her supporters.
The footage shows Lamba reaching straight for the shop counter and throwing away the items on counter. Following this, her supporters also vandalised the shop.
The police said that Lamba wanted to shut some shops claiming that they were operating illegally and drug peddlers had free run in the area.
"Three police personnel accompanied her but she didn't inform the MCD," said a police official.
AAP leader Ashutosh had hinted at BJP's hand in the attack. He said that the suspect was nabbed from a shop which was owned by BJP MLA Om Prakash Sharma.
"Locals told us (that the) man (who) attacked Alka Lamba was working in sweet shop. (The) shop is owned by present BJP MLA Om Prakash Sharma," he has tweeted.
Lamba started an anti-drug drive at 5 a.m. on Sunday from Yamuna Bazar to mark the Quit India Movement Day.
The MLA alleged that the incident was a conspiracy against her anti-drug drive and urged the police to conduct a fair probe into the matter.