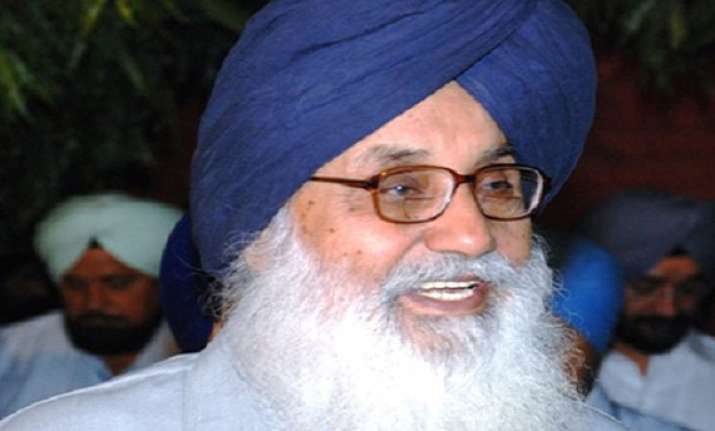 Chandigarh, Mar 1: The ruling Shiromani Akali Dal Thursday won the Moga assembly seat by-election in Punjab. Akali Dal candidate Joginder Pal Jain defeated his Congress rival Vijay Kumar Sathi by 18,845 votes.
Jain polled 69,265 votes against 50,420 polled by Sathi. Jain led in all rounds of counting Thursday. Over 71 percent electorate of the Moga constituency cast their franchise in Feb 23 poll.
Jain had quit the Congress party and the Moga assembly seat December last year and joined the Akali Dal.
He had been elected from the Moga cosntituency in the January 2012 assembly elections on a Congress ticket. Moga was generally considered a Congress stronghold.
The Congress, led by former chief minister Amarinder Singh, had campaigned hard for Sathi but the party lost.
Punjab Chief Minister Parkash Singh Badal described the victory in the Moga by-poll as "a forceful mandate for the agenda of peace, development and communal harmony, and a victory of clean politics over negative tactics such as mudslinging, character assassination and issue-less policies".
"The problem with the Congress is that it has no agenda except Akali bashing. They are refusing to learn that people want results and they want to hear about policies and programmes on development and progress of the state, and not about our personal ego clashes. People have repeatedly rejected the politics of hate and mudslinging and voted for development," Badal said.