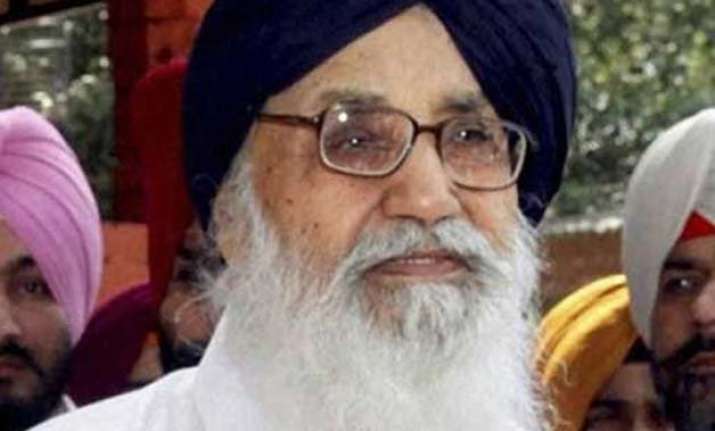 Chandigarh: The Shiromani Akali Dal (SAD) will hold a sit-in near the international borders today to pitch for "greater vigilance along the border with Pakistan" and to stop the flow of narcotics into the state
The two-hour dharnas will be held near the Attari, Hussainiwala and Sadqi check points in Amritsar, Ferozepur and Fazilka border districts respectively starting from 12 pm.
The Punjab Congress, too, had announced on Sunday to stage a sit-in on January 5 at the district headquarters demanding dismissal of the Punjab government for allegedly "inciting people against the security forces" but later said it would not hold the proposed dharna at the district headquarter of Fatehgarh Sahib and Muktsar.
Earlier, SAD had announced that it will organise protests on the international border on January 5 to "pressurise the Border Security Force or BSF" to stop the entry of drugs from the "Pakistan side". But later took a U-turn saying that the sit-in near the border was only to "create awareness against the drug menace"
With the Congress strongly criticised the SAD by describing its sit-in as "highly de-moralising" for the force and demanded the slapping of sedition charge against SAD President Sukhbir Singh Badal, Punjab Chief Minister Parkash Singh Badal later clarified that the proposed dharnas should not be misconstrued against BSF or any other government agency.
Mr Badal today pitched for a joint effort by the Union and state governments to tackle the drug menace in Punjab, saying that it was the need of the hour for making the state free of drugs eradicating the drug menace in the state.
Sukhbir Badal will lead the campaign at Attari in Amritsar while MP Sukhdev Singh Dhindsa, cabinet ministers Janmeja Singh Sekhon, Tota Singh will participate in the dharna proposed at Hussainiwala in Ferozepur.
At Sadiqi in Fazilka district, senior Akali leaders Balwinder Singh Bhunder MP and cabinet minister Sikander Singh Maluka will join the dharna, said Punjab Education minister and SAD spokesman Daljeet Singh Cheema today.