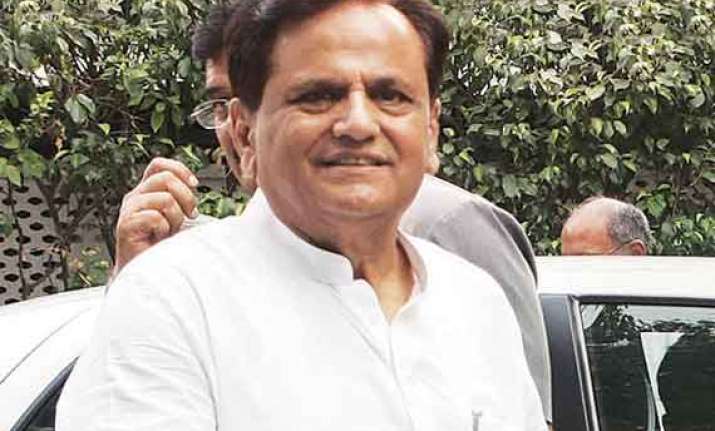 New Delhi: Congress leader Ahmed Patel is unfazed by predictions of opinions polls and widespread perception that UPA III is not possible and dismisses as "hypothetical" questions whether the party will back any combination to stop Narendra Modi from coming to power.  
Refusing to go into details of what will be the party's strategy in case it is not able to come back to power, he says that in such a situation the Congress President will take a decision in consultation with the Working Committee.  
"We are confident of getting absolute majority with our allies. Why should we support a Third Front when we are getting our majority.
It is a hypothetical question.
As the enters its last leg, we are getting confident of scoring the third straight victory over BJP "The feedback we have been getting from the ground is very encouraging and suggests that people have seen through BJP's deception game," Patel told PTI.