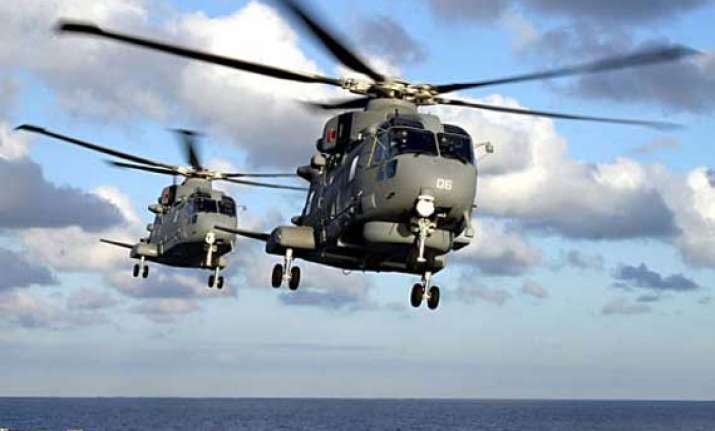 New Delhi: BJP leader Arun Jaitley Saturday sought clarifications from Defence Minister A.K. Antony on his statement on the now-cancelled VVIP chopper deal, raising doubts over the meaning being given to word "FAM" in documents seized from alleged middleman Guido Haschke.
In an article on his website, he said Antony, in his suo moto statement in the Rajya Sabha Wednesday after media reports based on documents furnished in Italian courts by prosecutors on the alleged kickbacks in the now-cancelled VVIP chopper deal, said that a crucial document seized from Haschke contains two important statements about "FAM" and "AP".
"It mentions 'as Mrs. Gandhi is the driving force behind the VIP, she will not fly any more in MI-8 (helicopter)'. This document gives a list of persons including various ministers and party functionaries who are close to Mrs.Gandhi.
"The account sheet, separately seized, uses under the title 'Political' which refers to 'AP'. The next entry is 'FAM', which now is admitted to mean family," Jaitley noted.
Noting Antony said Haschke, in replies during questioning, had said that "FAM" is family and "due to the family, that is to the Tyagi brothers" and stated that he did not know what "AP" means, the Bharatiya Janata Party (BJP) leader alleged that "kickbacks have been paid and the Indian system has been subverted" in the deal.