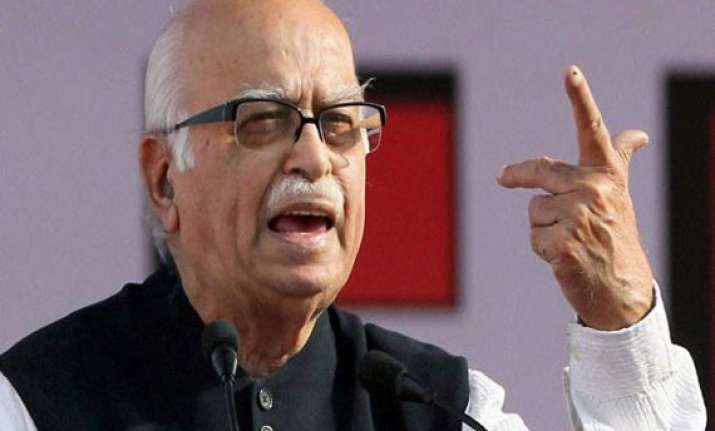 Gandhinagar: Veteran BJP leader and former Deputy Prime Minister L K Advani has declared in his affidavit before the election authority that he and his family possess assets of over Rs 7 crore.
Advani today filed nomination from Gandhinagar Lok Sabha constituency. As per the affidavit, his and his family's assets have doubled since the 2009 general election, when he had declared assets of over Rs 3.5 crore.
He has stated that he possesses two houses in Gurgaon and a house in Gandhinagar, together worth about Rs 5.57 crore as per the current market value. In 2009, these houses had been stated to be worth Rs 2.35 crore altogether.
The two flats in Gurgaon are shown to be worth Rs 2.27 crore and Rs 2.29 crore respectively, while the house in the sector 2 here is valued at Rs 1 crore. Advani has deposits of Rs 97.23 lakh, while his wife has deposits of Rs 67.13 lakh.