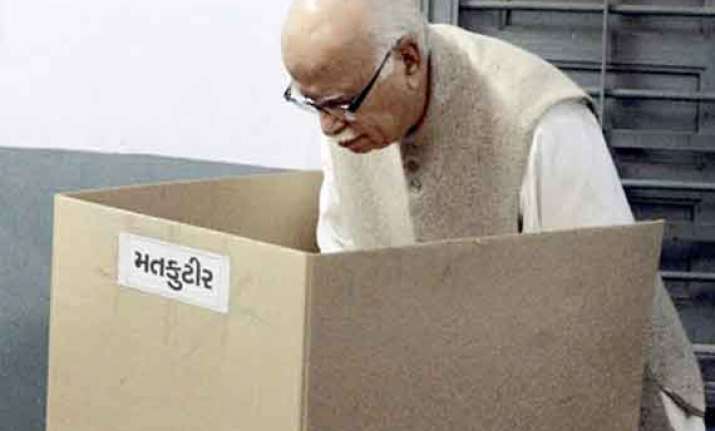 Ahmedabad: BJP leader L K Advani today described this year's Lok Sabha polls as the "most remarkable election ever held in the history of India" but parried queries on the prospects of Narendra Modi becoming the Prime Minister.
Advani, along with his son Jayant and daughter Pratibha Advani, cast his vote at a municipal school in Shahpur area in Ahmedabad west constituency, where BJP's sitting MP Kirit Solanki is locked in a battle with Congress candidate Ishwar Chavda and AAP nominee J J Mewada.  
Advani, who is seeking re-election from Gandhinagar which too went to polls today, said that he would be happy if the Election Commission succeeds and raised the issue of compulsory voting, of which he has been a strong votary.  "I have seen all the elections since 1947.
I have seen the first election held in 1952 until now and I can say this is the most remarkable election ever held in the history of the country," the 86-year-old leader said.  
"I compliment the Election Commission for the manner in which they tried to see that all the voters are included in the election list. In the entire world, India's parliament is the biggest.