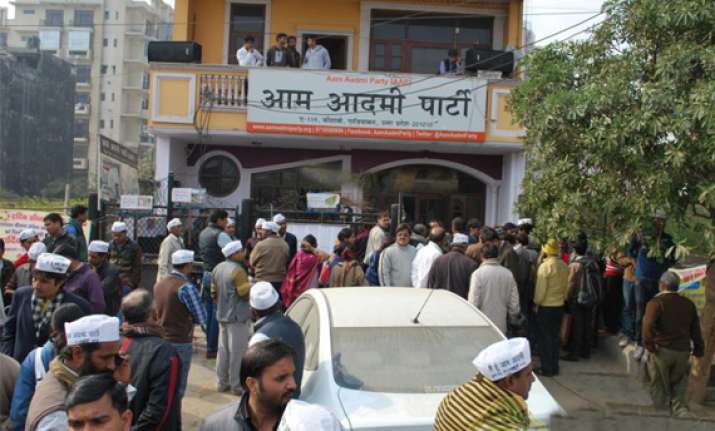 Ghaziabad: As many as 50 Aam Aadmi Party workers including a woman leader, who accused an "influential" party leader of sending her vulgar messages, today joined BJP in Kavi Nagar area here.
AAP's former woman leader, Kavita Verma told PTI that when she approached senior party leaders about the issue of her counterpart allegedly sending vulgar messages to her, she was asked to get back only post elections.
Verma, along with other workers and supporters, today defected to BJP and alleged that there is no respect and sense of security for women in AAP and the top brass is "opportunist".