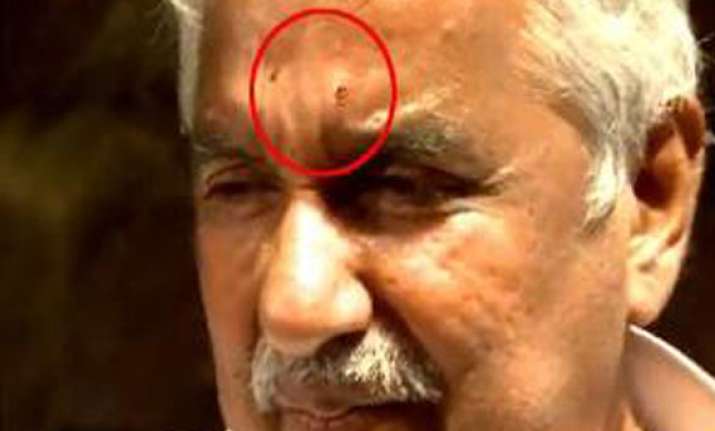 Thiruvananthapuram: At least 21 people have been taken into custody and cases registered against a thousand Left supporters for the attack on Kerala Chief Minister Oommen Chandy's convoy at Kannur Sunday, police sources said Monday.
Chandy suffered injuries to his forehead and chest after suspected Communist Party of India-Marxist (CPI-M) activists stoned his car here Sunday evening.
The incident occurred when Chandy was on his way to attend the annual Kerala Police athletics meet in Kannur.