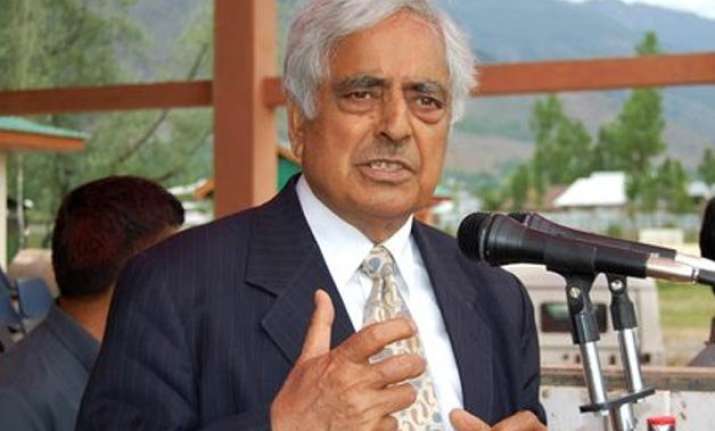 Jammu: Jammu and Kashmir Chief Minister Mufti Mohmmad Sayeed today said one person died and 10 others are trapped in debris of a house which collapsed in Budgam district of Kashmir valley due to floods.
"An unfortunate event has occurred in Laldan area of Budgam district where ten people have been trapped in the house debris," he said in statement in the Assembly.
"We hope and pray that all of them survive. As of now we are not in a position to confirm either way," he said.
Sayeed said police has already reached the spot and "we will try our best that all of them will survive".
He said there was an "unfortunate" death in Udhampur and there have been some flash floods in Jammu as well. We are watching the situation," he said.