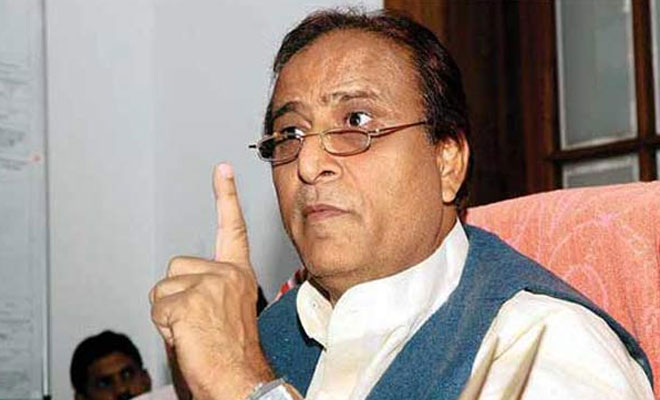 Former UP minister Azam Khan on Friday said that the Yogi Adityanath government's decision to dissolve the Shia and Sunni waqf boards over corruption charges was not legal.
"The state government's decision to dissolve the waqf boards is not legal and democratic as there is no provision to dissolve the waqf boards," Azam Khan said in a statement.  
"If the government was so keen to dissolve them, it should have held fresh elections of Mutavallis (managers), according to the Parliamentary Act in this regard," he added.
On Friday, the UP government had ordered dissolution of the Shia and Sunni waqf boards, with Chief Minister Yogi Adityanath later recommending a CBI probe into the alleged irregularities worth several crores committed by the two bodies in the state.  
Defending the state govet's move, Minister of State for Waqf Mohsin said that the process to dissolve the two boards had been started after taking into account all legal aspects.  
There have been serious allegations of corruption against the Shia and Sunni waqf boards related to their properties.  
The role of the chairman of the Shia Waqf Board, Wasim Rizvi, as well as the Minister for Waqf in the previous SP government, Azam Khan, had come under scanner after the inquiry by the Waqf Council of India. 
Barely a fortnight after the SP suffered a humiliating defeat in the Assembly polls, a report by the fact-finding committee of the Central Waqf Council had indicted Khan.
(With PTI inputs)