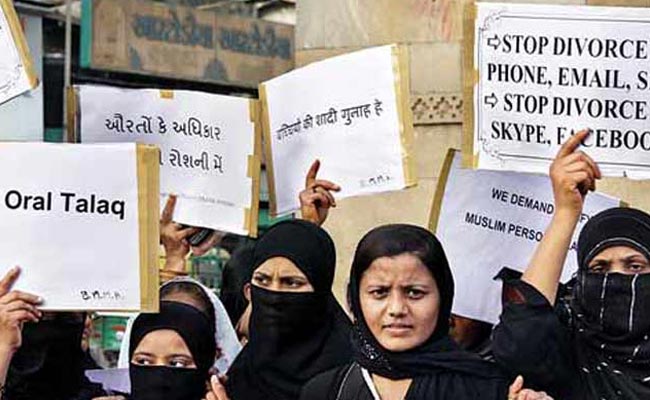 A bill which seeks to criminalise the practice of instant triple talaq will be tabled in the Lok Sabha next week.
Union Parliamentary Affairs Minister Ananth Kumar said that the bill on triple talaq will be tabled in the Parliament next week.
This comes few days after the Union Cabinet cleared the Muslim Women (Protection of Rights on Marriage) Bill, 2017, to make the practice of "instant" triple talaq a criminal offence.
ALSO READ | Triple Talaq Bill cleared by Union Cabinet, will be taken up in Winter Session of Parliament
According to the draft law, which would be applicable to the entire country except Jammu and Kashmir, giving instant talaq would attract a jail term of three years and a fine. It would be a non-bailable, cognisable offence.
The bill is being introduced in Parliament as the practice still continued despite the top court striking down 'talaq-e-biddat' (instant triple talaq). The bill, passed by the Lok Sabha in April, was sent to the Rajya Sabha which passed the bill with amendments. Hence, the government will now reintroduce the bill.
"In case of a constitution amendment bill, the Lok Sabha and the Rajya Sabha cannot differ. So the bill has to be reintroduced," Parliamentary Affairs Minister Ananth Kumar said.
The Supreme Court, in August, by a majority of 3:2, had ruled that the practice of divorce through triple talaq among Muslims is "void", "illegal" and "unconstitutional".