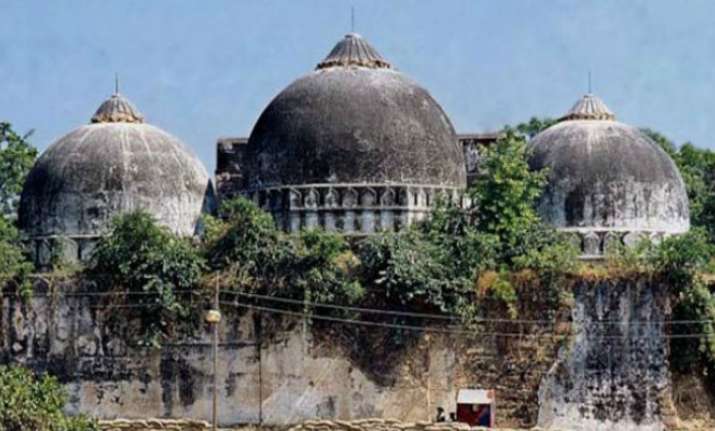 In a fresh attempt to solve the decade-long Ayodhya dispute, Art of Living founder Sri Sri Ravi Shankar reportedly held a meeting with members of the religious groups of Nirmohi Akhada and All India Muslim Personal Law Board (AIMPLB) in Bengaluru on October 6.
According to reports, both the groups are viewing this development as a positive step.
The spiritual leader, who is acting as a 'mediator' in Ram temple dispute, said that many Muslim leader have been visiting him in this regard. "Whatever court verdict comes it has to be honoured, it will be honoured, but before this there is an opportunity for communities to come together to show their magnanimity and settle the dispute out of court. This is my wish that it happens like this, but I'm not doing this on behalf of any government or any organisation or anybody. Many Muslim leaders have been visiting me," he said.
The Congress party on Saturday lauded the spiritual leader's efforts to solve the legal tussle over the disputed land in Ayodhya.
Senior Congress leader Tom Vadakkan said that if such efforts have been made by Sri Sri, it is appreciable, "While this matter subjudice, the court did say that this matter can be settled outside the court and if efforts have been made by Sri Sri Ravi Shankar to solve the problem, it is welcome decision. The point is, it must be discussed properly with the stakeholders and no pressure must be brought on anybody. If done amicably it is good for country."
Talking almost on similar lines, another Congress leader KTS Tulsi said, "It's very good anyone is most welcome to try to break the impasse and let's hope better sense prevails because mediation is always far more desirable than adjudication."
Meanwhile, some reports say that the Babri Action Committee has denied reports of Sri Sri's meeting them to solve the Babri Masjid dispute.
The Supreme Court is all set to hear the historic Babri Masjid-Ram temple case from December 5.