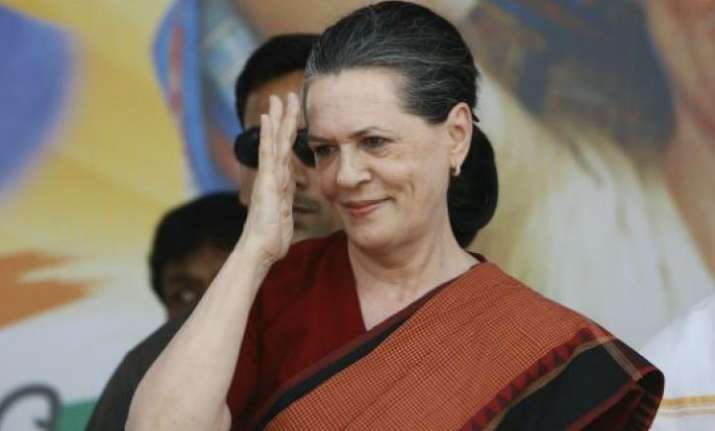 PM Narendra Modi on Saturday wished Congress president Sonia Gandhi on her 71th birthday.
"Birthday greetings to Congress President Smt. Sonia Gandhi. I pray for her long life and good health", the prime minister tweeted.
Earlier in the day, party workers were also seen celebrating the Congress president's birthday outside 10 Janpath. 
The Congress party also wished Gandhi. "Compassionate, hardworking, selfless. Calm and composed, yet dignified and strong. A force for empowerment against all odds."
"A mother, a leader, a friend. Wishing Congress President Sonia Gandhi a very happy birthday," a tweet from Congress' official account said.
Celebrations outside 10 Janpath on Congress President #SoniaGandhi's birthday. She turns 71 today pic.twitter.com/QmBxpiHUGh

— ANI (@ANI) December 9, 2017
The prime minister's birthday wish to the Congress chief comes on a day when polling is underway on 89 seats of Saurashtra and South Gujarat.