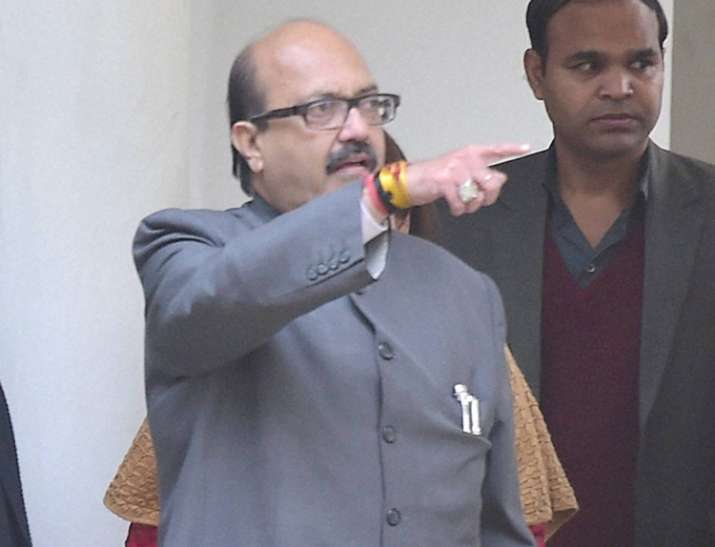 New Delhi: In a fresh twist in Samajwadi Party feud, party leader Amar Singh on Sunday claimed that signatures of support by leaders presented to the Election Commission by Ram Gopal Yadav is forged and hence their authenticity is doubtful.
The Akhilesh Yadav faction yesterday submitted to the Election Commission affidavits which it claimed to have signatures of "90 per cent" of legislators and delegates, including over 200 of the 229 MLAs and 56 of 68 MLCs.
The Akhilesh faction's documents were submitted by his loyalist uncle Ramgopal in copies of seven as asked by the poll panel.
He claimed that the papers number over 1.5 lakh pages and carry signatures of over 200 MLAs, 56 of the 68 MLCs, 15 of the 24 MPs and nearly 4600 of over 5000 delegates of Samajwadi Party supporting Akhilesh.
Amar Singh, who is fiercely opposed by Akhilesh and considered one of the major reasons of father-son fallout, said that the documents submitted by Ram Gopal need to be authenticated and verified which will take 8-9 months.
He said that the national convention called on January was invalid as the right to call a convention is sole prerogative of national president. He said that the president of district units were changed after Jan 1 and their signatures are being presented before the Commission, which is invalid
He said that until that verification is completed, the Election Commission should assign the "cycle" symbol to "original Samajwadi Party" whose national president is Mulayam Singh Yadav.
He added that even if the support by MLAs claimed by Akhilesh faction is authentic, it does not matter before the EC.
"Numbers of MLAs supporting you matter when a government has to be formed, not for party symbol," he said.
Meanwhile, the Centre today granted Z category security to Amar Singh.