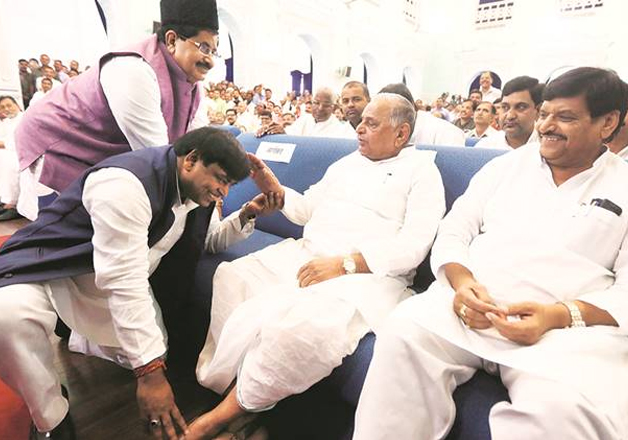 In a move that could spell trouble for Uttar Pradesh minister and Samajwadi Party leader Gayatri Prasad Prajapati and the party's prospects in the crucial seat of Amethi, a Supreme Court bench today ordered registration of an FIR against the leader on charges of gang rape and sexual assault.
Prajapati, who currently serves as the Transport minister in the state, is a contender for the Amethi seat where Congress has also staked its claim. 
The apex court bench also directed the Uttar Pradesh police to file a status report in the case within a period of eight weeks.
The court's order came on a plea by a 35-year-old woman who alleged that an FIR was not being registered on her complaint. She has alleged that she was gang raped by Prajapati and that her daughter too was assaulted sexually. 
The victim has also alleged that Prajapati took advantage of her on the pretext of getting her a plum post in the party and repeatedly raped her in the past two years. 
This is not the controversial minister's first run-in with law. 
Prajapati is also alleged to have been involved in a large-scale mining scam under his watch. 
Prajapati began as Minister of State for Irrigation in February 2013 and was moved to the lucrative berth of mining, directly under Yadav who handled that portfolio. In July 2013, Yadav elevated Prajapati to MoS (Independent Charge) and in January 2014, he was made a Cabinet Minister. 
Chief Minister Akhilesh Yadav had sacked Prajapati from the minister's post but marked a u-turn by re-inducting him along with nine other ministers in his last cabinet expansion in September last year.