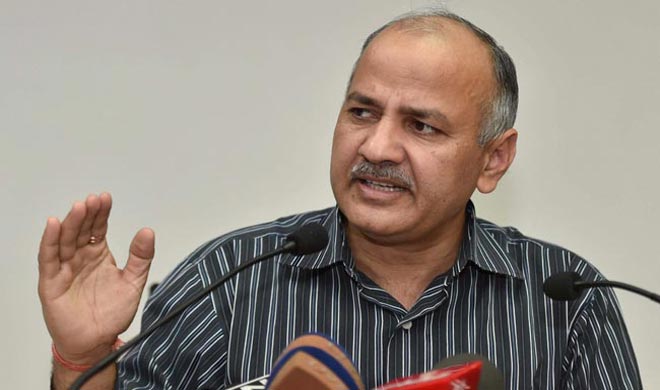 New Delhi: Delhi Chief minister Arvind Kejriwal on Thursday relieved Deputy CM Manish Sisodia of the charge of Urban Development and gave it to his cabinet colleague Satyendar Jain.
With the latest transfer, Sisodia now holds 10 portfolios and Jain is in charge of 7 in the Delhi government.
According to reports, the move is being seen as a step to clear way for Sisodia to take more administrative responsibilities at a time when Kejriwal is engaged in expanding the footprint of AAP outside Delhi.
It is also to minimise the workload of Sisodia who, according to sources, wants to focus more on education sector.
Interestingly, around 35 portfolios have been given to only seven MLAs of AAP depite the party having 67 out 70 seats in the Delhi Assembly.
However, the government has attributed the change to better coordination of work between Mr Sisodia and Mr Jain, who are holding important portfolios in the Kejriwal Cabinet.
The Deputy Chief Minister holds charge of about ten departments including education, finance, planning, land and building, revenue, vigilance, services, administrative reforms, information technology, law and justice.
Mr Jain, who now has the Urban Development Department in his kitty, also holds important portfolios like power, home, PWD, transport, health and industries.
Urban Development plays an important role in the government as the department looks after the works of municipal corporations and development in unauthorised colonies.
The AAP chief is to visit Una town of Gir-Somnath district in Gujarat tomorrow where some Dalit youths were brutally thrashed last week for allegedly skinning a dead cow.
This would be his second visit to the BJP-ruled state in less than a fortnight. He had visited Gujarat on July 9 to kickstart AAP's poll campaign.
In the first week of August, Mr Kejriwal is expected to visit Goa to meet the farmers there.