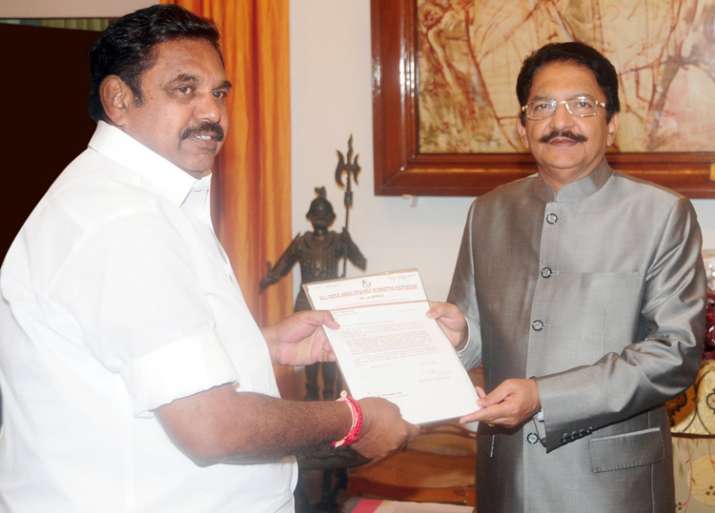 The newly elected leader of the AIADMK legislature party, Edappadi K Palanisamy, today staked claim to form government in Tamil Nadu. 
In a letter addressed to Governor Vidayasagar Rao, the former AIADMK MP urged the Raj Bhavan to let him form government.
"I may be given appointment to submit the list of AIADMK MLAs supporting me as Leader of the AIADMK Legislature Party... I may be invited to form the cabinet," the letter reads. 
Palanisamy is the Minister for Public Works, Highways and Minor Ports in Tamil Nadu.
He said that the meeting of the AIADMK legislators was held at the Golden Bay Resort near here on Tuesday around 10.45 am.
Annexing the resolution electing him as leader of the legislature party, Palanisamy said, "This resolution is in supersession of the earlier resolution dated 05.02.2017."
On February 5, the legislators elected general secretary VK Sasikala as leader of the AIADMK legislature party.
Palanisamy's election comes after the Supreme Court restored the earlier conviction of Sasikala and two relatives for having assets disproportionate to their known sources of income. Today's conviction by the top court stops Sasikala from contesting polls for the next 10 years.