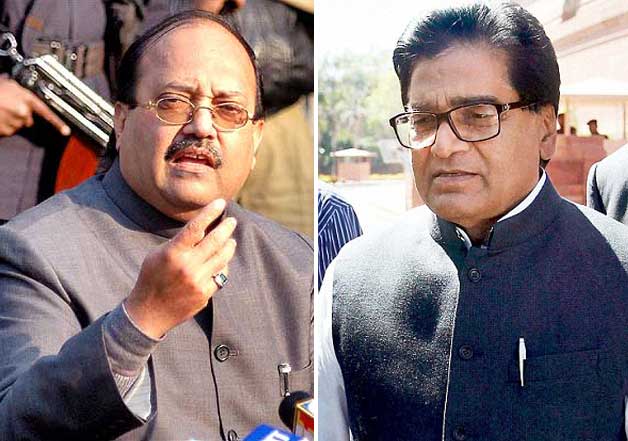 Samajwadi Party MP Amar Singh, who is at the centre of the ongoing infighting in the Samajwadi Party, has launched a scathing attack on the expelled party leader Ram Gopal Yadav by terming him "impotent".
In an interview to 'Anand Bazar Patrika', Amar Singh denied that he was instrumental behind the ongoing feud in the party. 
"There is no truth behind these allegations. How would it benefit me?" Amar Singh asked.
Amar Singh, however, sounded soft on the UP Chief Minister Akhilesh Yadav who went to the extent of calling him a 'middleman' (dalal).
"I have been watching Akhilesh since his childhood. He has played in my laps. He used to call me "uncle". If he thinks that I got certain news planted against him, he should have at least checked it with me over phone," Amar Singh said. 
Responding to a question on his relationship with Mulayam Singh, Amar Singh said, "Akhilesh will have to understand that his father Mulayam Singh is  also the  father of the Samajwadi Party. I have put out my heart in whatever I did for the party but I'll not blow trumpet over it."